Here's an annoying error in Windows 7 I found recently. Certain printer drivers cause the following script error in IE9 on Windows 7 x64. Some forums mention Canon printers, but my experience involves an HP Color Laserjet 3500. Here's how I fixed it finally:
[problem]
When printing any webpage from IE9 the following error is observed: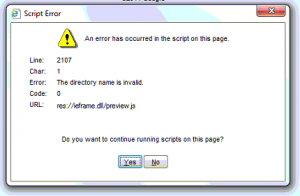 [solution]
Launch IE9 as administrator and retry printing to the printer exhibiting script errors, notice that the errors cease. Microsoft is aware of the issue and until a fix is issued, here is how to work around the issue without having to launch IE9 as Administrator:
[step 1] Click Tools->Internet Options and then click the Security tab.
[step 2] Untick the Enable Protected Mode (requires restarting Internet Explorer) option.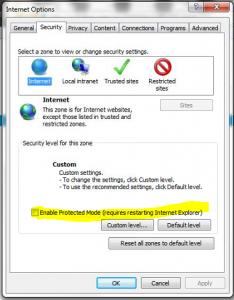 [step 3] Restart IE9 and retry printing any webpage.
That's it.