Microsoft hasn't made much money on its security software suite called OneCare so they scrapped it in July, renamed the Anti-virus component "Security Essentials" and decided to give it away for free. I've tried all the leading free Anti-virus contenders (AVG, AntiVir, Kaspersky and Nod32) and most have either annoying purchase reminders or are bloated with locked features. Microsoft Security Essentials, on the other hand isn't shareware, it's a full featured freeware Anti-virus product that never requires a subscription and it works well with Windows. Here's my full review:
[step 1] Get your free copy of Microsoft Security Essentials – click here to download.
Installing the application on is straight forward as long as your copy of Microsoft Windows (XP and up) is legit.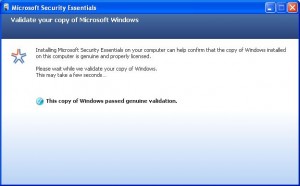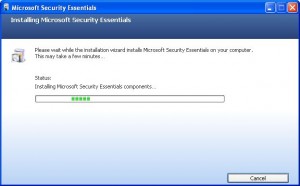 Once installed, you'll be asked to update the program with new definitions (pretty standard stuff).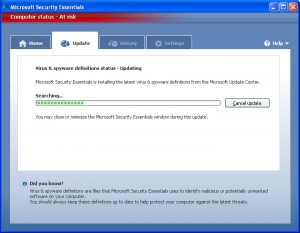 After a few minutes of updating, the program is ready to detect viruses and spy-ware on your computer.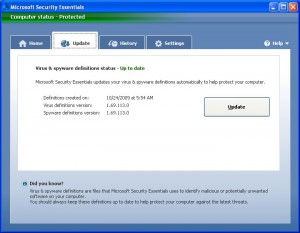 Some poking through the settings reveals the ability to setup scheduled scans and participate in Microsoft SpyNet.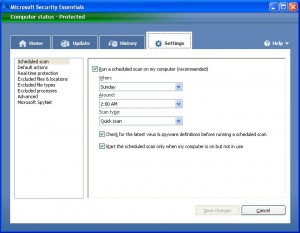 Pretty standard stuff overall, but Security Essentials' low profile and small footprint make it a plus in my book. As for detecting viruses or spyware, that's another story. I downloaded an Anti-virus test from eicar.com and found that Security Essentials neither detects it as infected via its auto-protect functionality nor via a thorough scan. So, in the end I guess you get what you pay for: A lightweight Anti-virus program that won't make any guarantees.
Use it at your own risk.