So I finally got to upgrade to the iPhone 4S. All's great with the new phone, but I'd like my recent call list, texts, and settings from my old phone thank you very much. Here's how:
[the problem]
You want to somehow transfer settings, texts, recent call lists, etc. from an old iPhone to a new one.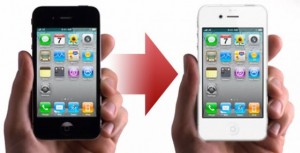 [the solution]
[step 1] Grab your old phone, a computer with the latest iTunes and a charge cable.
[step 2] Sync your old iPhone with iTunes (it should automatically perform a backup during the sync operation).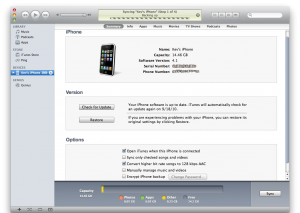 [step 3] Once the Sync operation is complete, eject your old iPhone and disconnect it from the cable.
[step 4] Connect the new iPhone to iTunes. If this is the first time you've connected the new iPhone you'll receive a prompt asking if you want to restore a backup. Select the restore option and click Continue.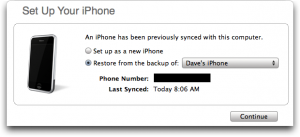 NOTE: If this is not the first time you've connected the phone to iTunes, you can still restore the phone from a backup by selecting the Restore from backup option on the Info page of the new connected iPhone.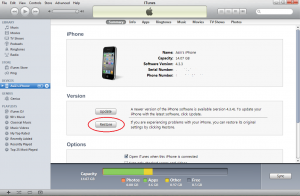 The restore process will copy settings, texts, recent call lists contacts apps from your old iPhone backup to your new iPhone.
That's it.