Having worked in IT for some years, I've developed a special kind of hate for Symantec. I remember Symantec Mail Security for Exchange recursively quarantining all email messages with .ppt (powerpoint) attachments across your datastores, failed tape backups with every Symantec Backup Exec update or Symantec Endpoint Protection Management (SEPM) log files overfilling the OS partition on servers. Over the years the list of examples showcasing shitty products never ends. It's therefore no surprise that the issue I just spent 30 minutes troubleshooting is again just because of a shitty Symantec product.
[the problem]
Windows 7 SP1 system with all patches applied receives general failure when attempting to ping any host except localhost or 127.0.0.1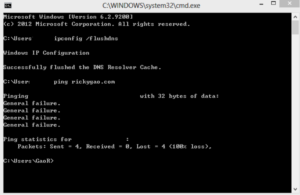 [solution]
After trying the standard windows fixes for a broken network stack and being unsuccessful with netsh int ip reset and winsock reset, I decided to uninstall Symantec.cloud Endpoint Protection client. Boom. Issue resolved.
As soon as Symantec is re-installed, the system again shows general failures when trying to ping any hosts except localhost.
The solution finally was to:
Uninstall Symantec via programs and features.
Reboot.
Run Symantec removal tool CEDAR.exe (NOTE: this tool may uninstall all Symantec products)
Reboot.
Run Norton removal tool Norton_removal_tool.exe (NOTE: this tool may uninstall all Symantec products)
Reboot
Re-install Symatec.cloud endpoint protection client.
That's it.