If you're playing with the Windows 7 Release Candidate (RC) and want to upgrade to the final release of Windows 7, get prepared to shell out some bucks for Windows 7 Ultimate. My school has posted a free copy of Windows 7 Professional for students through MSDNAA, but apparently there is no upgrade path from the release candidate (W7 Ultimate) to W7 Professional. So for me the only options are to perform a fresh install of Microsoft's latest and greatest. At least it's free through my school, but what a downer. I just spent my whole summer vacation getting my system customized, an upgrade option would have been nice. Here's what happened when I tried to upgrade.
It took me a couple of months to get my Sony VAIO vgn-fz240e working right with W7 x64. Here's an article of my headaches with finding drivers for my system's hardware.
[step 1] While running Windows 7 RC1 (Ultimate), insert Windows 7 Professional DVD.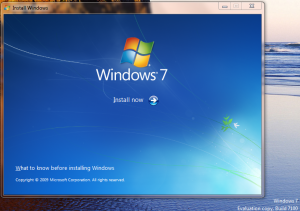 [step 2] Click install now.
[step 3] Click upgrade.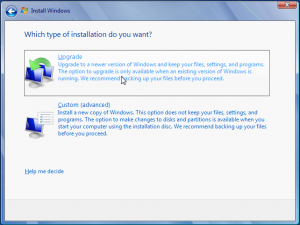 [step 4] FAIL.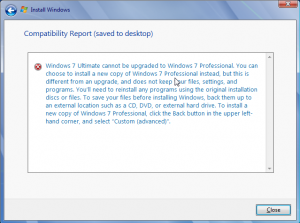 Too bad.