So you're using Outlook 2010 or 2007 and want to edit your e-mail signature…but *really* edit your signature…like edit the actual HTML in Notepad++. Mostly because the editor available in Outlook->Options->Mail is pretty dismal if you want to create a nice HTML signature.  Here's how to edit the actual HTML of your signature for HTML messages:
[requirements]
Outlook 2010 or 2007
HTML editor of your choice
Microsoft Word (optional)
[instructions]
[step 1] In Outlook, click File->Options->Mail->Signatures… and create a new signature. Name it anything you like and click OK. Then close the signature editor by clicking OK again.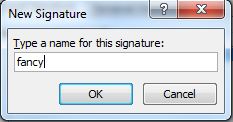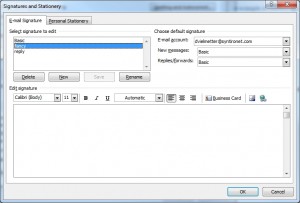 [step 2] In the Outlook Options screen under the Mail heading, click Signatures… while holding down the CTRL key on your keyboard (or CTRL + Click the Signatures… button).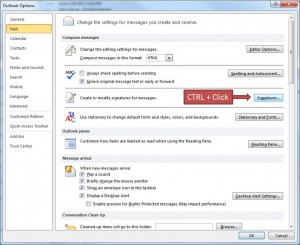 NOTE: An Explorer window will appear showing you the location of your signature files. Each NAMED signature you created in [step 1] will have three files (one HTML, one RTF and one TXT file).
[step 3] Using Notepad++ open the HTML signature file of your choice and edit away.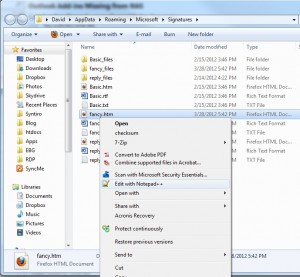 That's it.