If you've got Adobe Acrobat X (10) Standard already installed and accidentally install Adobe Reader 11 (because it came bundled with some scanner/printer you bought), you may start to see this error in Internet Explorer when trying to view PDF documents.
UPDATE: This issue has been shown to affect versions 10 and 11 of Adobe Acrobat Standard, Professional and Reader.
[the problem]
Instead of rendering PDF documents, Internet Explorer will display this error:
There is a problem with the Adobe Acrobat/Reader. If it is running, please exit and try again. (1014:1014)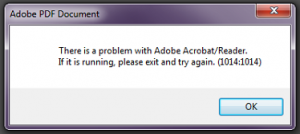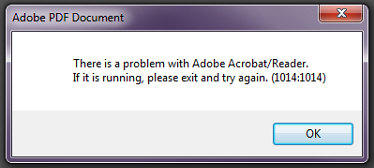 [the solution] UPDATED 4/23/15
[step 1] Close all instances of Internet Explorer, Adobe Reader and/or Adobe Acrobat.
[step 2] If your system has both Adobe Acrobat AND Adobe Reader, uninstall Adobe Reader using Control Panel->Programs and Features->Uninstall.
[step 3] Download and run ADWCleaner from https://toolslib.net/downloads/viewdownload/1-adwcleaner/
[step 4] Remove any potentially unwanted Browser Helper Objects (BHO's) such as galaxymaps, protector, ask.com, etc.
[step 5] Reboot the system to complete removal.
[step 6] Open Control Panel->Internet Options->Advanced and click Reset…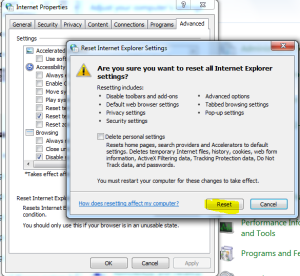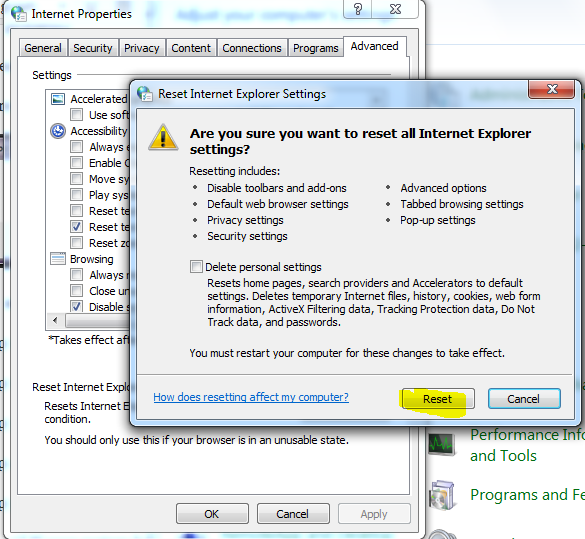 [step 7] Open Adobe Acrobat and click Edit->Preferences->Internet and ensure the option Display PDF in browser is checked.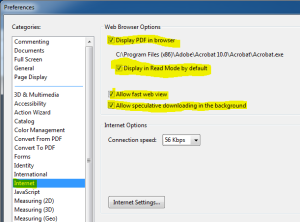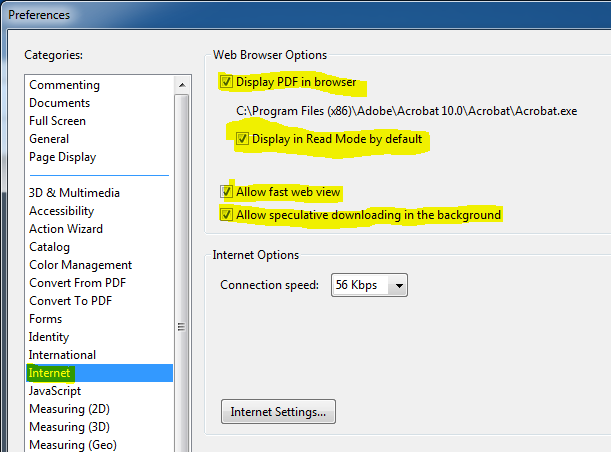 [step 8] Open Internet Explorer and click OK to accept the default initial settings. Now click Tools->Manage Add-ons, select Adobe PDF add-on and click enable. Click OK to the message stating that the other two PDF add-ons must also be enabled.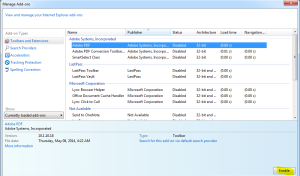 [step 9] If you still get an Acrobat 1014 error when loading PDF's in IE, close IE and open just Adobe Acrobat. Then try repairing Acrobat via Help->Repair Acrobat Installation.
That's it.