Here's one of the most common complaints of end users running Outlook 2013 or 2016 on Windows 7, 8.1 or 10. Outlook won't launch and just stays stuck on the blue splash screen with the words starting… or processing…
[the problem]
Outlook 2013 or Outlook 2016 will not launch and appears to be stuck at the screen shown below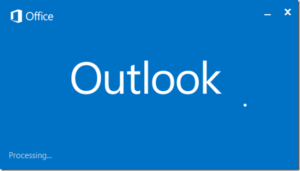 [the solution]
[step 1] Hold Down your Windows Key and press R simultaneously to bring up the Run command window.
[step 2] Type "outlook.exe /safe" into the run command and click OK.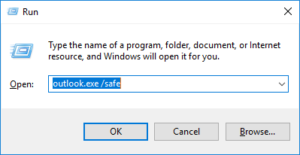 [step 3] Select the affected Outlook profile and click OK. If unsure, just click OK.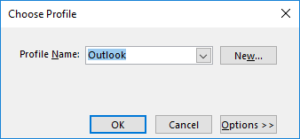 [step 4] If asked to provide credentials, enter your email address as the username and your email password. Check the box stating "remember my credentials", then click OK.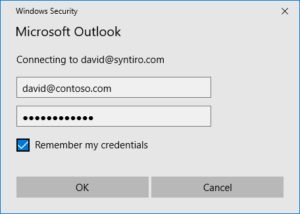 [step 5] Accept the license and let Outlook update. Ensure the status at the bottom says "Connected" and wait until the status changes to "All folders are up to date".

[step 6] Click File->Manage COM Add-Ins and disable any add-ins that look slow. They could be preventing Outlook from starting properly.


[step 7] Close Outlook and reopen using the standard desktop start menu or taskbar shortcut icon. It should open normally now.